FROM PREGNANCY TO PEDIATRICS
FOR ALL OF LIFE'S CHANGES, LET US HELP YOU.
PRECISE CARE
With a Gentle Touch
Welcome to Synergy Chiropractic located in West Bloomfield. As a chiropractor in West Bloomfield I understand that you have a lot of choices to make when it comes to chiropractors. I'm so glad you're here and look forward to meeting you and your family soon.
Our office is located at 6250 Orchard Lake Road Suite B in West Bloomfield, MI. We are on the west side of Orchard Lake Road just north of Maple Road in the Orchard Hills Professional Plaza. Our office is located behind Accents Medical Spa in Suite B set back from Orchard Lake Road.
We recommend you turn in at the traffic light next to Orchard Maple Dental and you'll see our building to the right (it looks like a little house). Parking is available next to our suite or you can park behind the dental office as well. We look forward to seeing you!
Contact us today with any questions!
Chiropractor West Bloomfield MI
Why We Are One Of The Top Chiropractic Clinics
What sets us apart from other West Bloomfield chiropractors is that we are the ONLY office in West Bloomfield that offers both the Network Spinal Analysis technique of gentle adjustments as well as Neurofeedback. We also offer short term relief care for those that wish to receive this type of chiropractic care. While most chiropractors want you to come three times and week for the rest of your life, our office allows you to choose the type of care that you desire.
Synergy Chiropractic has helped chiropractic patients with back pain, neck pain, tension headaches, migraine & headaches, allergies, asthma, bed-wetting, colic and digestive issues. Also, people notice more energy, ability to handle stress better and improved quality of life.
Our neurofeedback program has helped patients with ADHD, anxiety, Asperger's, insomnia, PTSD, fibromyalgia, memory loss, learning disorders, addiction, depression, and chronic fatigue syndrome.
About West Bloomfield Chiropractor Dr. Eric Mintz
I was born and raised in the West Bloomfield area and wanted to give back to the community in which I was raised. That is why we opened our chiropractic office in West Bloomfield MI.
This is a wonderful area to raise a family and having a focus on helping children achieve the happiest, healthiest life possible. West Bloomfield was a natural choice for me to start my practice in. My first chiropractic office was actually in Keego Harbor, MI and we relocated the practice to it's current West Bloomfield location in 2009.
Please be sure to visit the rest of my site for a wealth of information on Chiropractic, Neurofeedback, Customized Food Testing, Nutrition, and Healthy Lifestyle choices.
You will soon see why we think that Synergy Chiropractic is the best West Bloomfield Chiropractor and we are here to serve your needs.
Chiropractic Care Misconceptions In West Bloomfield
A common misconception that people have about chiropractic care is that you can become addicted and once you start you will have to go the rest of your life. This couldn't be further from the truth. Chiropractic in our office isn't a long term commitment. We make short term care recommendations based on your particular condition and don't require you to come in three times a week for the rest of your life. Some patients choose to continue care because of the amazing changes they've experienced and want to make chiropractic part of their life, but that is totally up to you!
For all the latest news, events, tips and updates on Synergy Chiropractic follow Synergy Chiropractic on Facebook, Twitter and YouTube.
If you're sick and tired of being sick and tired and ready to start living a happy, healthy, pain-free life give the office a call today at (248) 862-2202. I look forward to seeing you soon!
COMMON CONCERNS, CONDITIONS, AND ISSUES
Help Your Family Experience Incredible Health.
OFFICE HOURS
Hours Are By Appointment Only
---
Monday
9:00am - 7:00pm
---
Tuesday
9:00am - 7:00pm
---
Wednesday
9:00am - 7:00pm
---
Thursday
9:00am - 7:00pm
---
Friday
By Appointment
---
Saturday
By Appointment
HOW TO FIND A CHIROPRACTOR IN West Bloomfield
This guide will help you find the best chiropractic clinic in West Bloomfield for you. When most people in West Bloomfield decide they need a chiropractor, they end up doing a search and just picking someone at the top.
Being at the top of Google for the chiropractic search does not necessarily mean they are the best chiropractor for you. Follow the steps below to make sure you are picking the right chiropractor for you.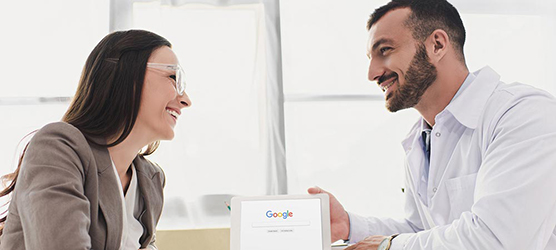 Time Needed: 5 minutes
Total Cost: USD 0.00
4 EASY STEPS TO FINDING A CHIROPRACTOR IN West Bloomfield
Step 1: Open up a Google search
You will want to type one of the following in the search bar:
Chiropractor West Bloomfield
Chiropractor 48322
Chiropractor near me
Best chiropractor in West Bloomfield

Step 2: Review Their Website
The best chiropractors in West Bloomfield put as much care into their website as they do into the rest of their office. By reviewing their website you will get a good feel for the doctor and if they are right for you.

Step 3: Check Out Their Reviews
Check out the Google Business Page of a chiropractic clinic you are thinking about visiting. It is easy for someone to say they are great, it's a different story to get other people to say great things about you.

Step 4: Give The Office A Call
Now that you have a basic understanding of what the office is about. Give them a call to make sure they fit the message that their website and GMB have been sending. You will know in a few minutes whether the office is the right one for you.